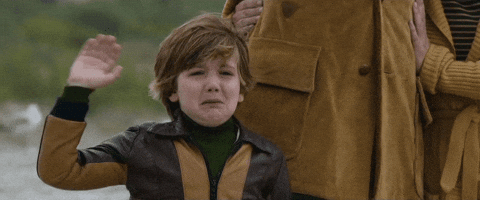 CT 101 went way better that expected it to be. I was able to be creative and discuss topics I enjoy, especially on my website. I never would of thought  I would have the ability to create my own gifs via photoshop or even through YouTube. Also with the help of Giphy.com, which I never heard of before until CT 101, gave me the opportunity to find the exact emotion I desired for my post.
Other things I appreciated about CT 101 is learning how to develop and maintain a website. I never thought I would even know how to establish this medium at this age. I believe by the push of developing my own website for  CT101, I will know the necessary steps to create a more professional website and domain in the future. If not I will always be able to use this one. Lastly with creating this website, it has inspired me to explore the web side of things. Originally coming to York College wanting to be a Communication Technology, I desired to learn about television instead of computer. I do not think I would be good at it. Know I believe I want to further pursue the computer side. I wish I was able focus on both. To help me with my website and plugins, I watched videos on Youtube to help me with the MetaSlider plugin.
Through CT 101 I was able to acquire information about things that I did not even know where a things. For example Vaporwave, which I found pretty interesting. I was about to watched videos on YouTube to educate me more about the history of vapor wave and how going about constructing one. To get some inspiration on how I should create my own Vaporwave, I used Google images. Here are some of my favorite Vaporwaves I have seem so far.
https://iamthebest052.deviantart.com/art/My-Anime-Vaporwave-Wallpaper-02-664108740
But I truly believe CT 101 would not be the way it is with our professor. Ryan Seslow made everything easy to understand and made it fun. None of the assignment in class felt like work. Each post was enjoyable and to have each student to have a platform were we are express are creativity and discuss what we like made it more fantastic.